Feb 22, 2022
How Technology Transforms Loan Servicing
By Stavvy Team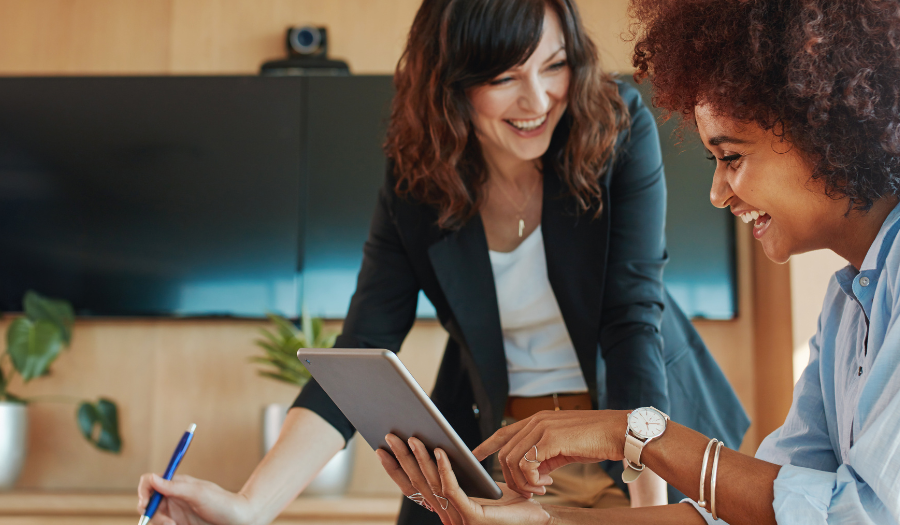 Our guest for this FinSide Chat is Wendy Lee, who just days ago started what she describes as her dream job. As she puts it, her new post as Chief Legal Officer at Sagent "fuses together all the things about tech, all the things about legal, all the things about customers and borrowers, all in one place." Sagent is a technology firm that provides tools for mortgage servicers to operate more efficiently. We wish her great success in her new role!
Prior to joining Sagent Wendy was in private legal practice representing large institutional lenders in foreclosure, bankruptcy, and property-related litigation. She has also worked as in-house counsel for a large financial institution and worked with several tech startups. In other words, she brings a great deal of perspective to our conversation, which quickly turned to servicing in the aftermath of the COVID-19 foreclosure moratorium.
Listen now: How Technology Transforms Loan Servicing
3 Noteworthy Takeaways from the Episode
#1: Unintended consequences
Mortgage servicers face significant challenges as we slowly emerge from rules put in place to protect borrowers during the pandemic. Servicers face what Wendy describes as "draconian penalties" when regulatory timelines to resolve default issues are not met. She describes each borrower as unique as a snowflake and hopes that all distressed loans can be given full individual attention, but worries that time limits and penalties may hamper that.
"I'll just throw out things like reasonable diligence timeline and first legal action deadline […] and the way that they punish servicers and their vendors if they don't hit something on a certain day. My concern is that there could be potentially a push to foreclosure to avoid the draconian penalty without the ability to really look closely at the case [within the mandated timeline]," Wendy says.
#2: One more reason to digitize
We've spoken to many of our podcast guests about the benefits of fully digitizing every element of the lending/servicing/investment lifecycle. There are many reasons why this makes sense. Wendy points to yet another: the shortcomings of traditional shipping and delivery methods, including USPS, FedEx, and UPS. As she describes, "Digitization of the connections between the consumer and the financial institution, the servicer, and by extension its vendors, I think it's more important now than ever. Mail is just kind of a mess in the pandemic… And mail is simply not secure. So to the extent a lot of the regime around disclosure and foreclosure is focused on mail delivery, and mail delivery not being subject to the same level of heightened data protection requirements, clearly, I think there's risk there."
The problem does not end when the mail is delivered, she notes. "The volume of mail that hits the average consumer when they're facing financial meltdown, [can be overwhelming]. It's not just mortgage. It's going to be auto, it's going to be credit cards, it's going to be whatever other debt they've incurred, and they're not able to keep up with. That mail often goes ignored. So the best, most efficient way to connect with the consumer, I believe, is online."
#3: Transparency increases asset values
In the servicing realm, much of the digitization discussion revolves around better communication with and convenience for the borrower, but investors are key participants in the process as well. This points to another area for improvement. "A lot of the foreclosure process has to be public because of the need to entice a third party to potentially purchase the asset at the sale," Wendy says. "I do think that the publication process, it's outdated to publish in a newspaper and expect that you're going to draw the broadest array of potential purchasers. You're not going to get as [much] potential market bidding."
Wendy suggests smart use of technology can broaden the pool of potential bidders and increase asset values at auction, just as other weak spots in the lending and servicing arenas are being addressed through innovation. "These processes don't change overnight, and the law is very difficult to change. Absolutely. But I believe with a lot of the enhancements in state law, like the remote online notarization movement, the movement toward electronic signatures, and the push from the major regulators that says meet the consumer where they are, that there's enough behind that to look at modernizing processes."
"Saving on paper, it's not just the document that needs to be signed, that will have to be printed, and then put in a package and sent via FedEx, UPS, USPS, etc. It's all of the artifacts that go into that review, that can make the average package over 100 pages for some of the states where I practice, which is crazy."
- Wendy Lee
Watch an instant demo of Stavvy
Get an on demand video demo
Watch Demo