Feb 25, 2022
How New Participants Challenge Real Estate Finance to Improve
By Jeremy Potter - VP, Product Strategy
Recently, I was speaking on a panel titled "Future of the Real Estate Transaction" hosted by one of Stavvy's clients, Equity National Title. One of the questions that provoked great conversation and discussion was:
There is a lot of investment and startup activity in mortgage, title and real estate right now. What do the VCs and strategic investors know that long-time incumbents or those in the industry may be overlooking or might not be seeing?
My instinct was to immediately point to the size of the asset class. According to the Urban Institute's September 2021 Chartbook, the total value of the US Single Family Housing Market is $37.1 trillion. It seems that $37.1 trillion might be a sufficient reason all on its own.
The reality is, though, that mortgage represents a much smaller slice of the overall market. Home equity is over two-thirds, or $25 trillion, whereas mortgage represents just shy of one-third or $12 trillion. The asset class alone is not the only reason that VCs and strategic investors are interested in mortgage, title and real estate.
The mortgage lending, title and real estate space is attractive right now because it exhibits several characteristics indicating that innovators and investors can disrupt the status quo. Those include:
Consumer cost
Reaching the goal of home ownership is one of the most significant moments in a person's life and, as a result, many people accept the notion that it must be expensive. Well, It is expensive. Borrowing money is always expensive; yet much like other significant events – weddings to name one – cost is a secondary or even tertiary consideration to people seeking the big dream of home ownership. The emotional aspects are strong, as is the fear that shortcuts – or easier, less expensive options – will have negative lasting results.
While it may be cynical to think of fees as an indicator of investor interest, consider that it's not just trying to capture some of those fees that interest innovators. True strategists know that if fees are lower, customer acquisition becomes A LOT easier. The mortgage lending, title and real estate space has a lot of room to lower costs – through use of technology, and other progressive approaches. Innovators know this.
Fragmented market
One reason the fees remain high is the fragmented process of buying and financing a home. Over the years, service providers have popped up to solve for different complex pieces of the real estate transaction. There are two transactions: the real estate transaction, which is inherently local and remains largely local, and the mortgage transaction, which used to occur simultaneously and could be a national lender with a local branch or a digital lender with a "local" presence on a laptop or cell phone.
In addition to the multiple transactions, there are required services or components of each transaction. These range from lenders requiring proof of homeowner's insurance to mortgage investors requiring title searches and title insurance – and many more examples.
Throughout the digital era, entrepreneurs and experienced practitioners have created single purpose solutions or specialized digital tools to help one participant in the process or one area of the transaction. As a result, the industry adopted technology but remained fragmented passing data from step-to-step as if it was a physical file, despite being mostly data at this point.
Technologists and investors have since looked at this with an industry-agnostic lens and determined to address it.
Consumer experience (CX)
The resulting consumer experience in this fragmented world was often confusing as many different "voices" and platforms were required to find out:
a) the current status of a loan transaction
b) who was responsible for what outstanding items
c) who represents the best interests of the home buyer and for which pieces of the transaction

Applying for a home loan and waiting for the answer is stressful, with some research finding that 89% of home buyers found the application and waiting process just as stressful, or more stressful, as the actual home-buying process.
Which leads me to wonder: Where's the Domino's pizza tracker for your home loan?
Investors and VCs have watched the product strategy of many tech companies transform the consumer experience in many other industries. It's only natural that real estate and mortgage innovations, or lack thereof, would eventually come up on their list of potentials.
Lack of innovation
Finally, being a highly-regulated industry, the lack of innovation and digital adoption attracts disruptors who believe that tech is most valuable when given the hardest problems to solve. Capital markets and risk committees make decisions about what assets to buy including the criteria of the asset creation and characteristics (i.e. risk profile). In the mortgage industry, these are things such as mandatory down payment percentage, FICO score and type of home or structure.
Whether it is performance risk or regulatory risk, even attempts to test or pilot innovative disruption may require layers of external approvals before being allowed to proceed.
2022 will be a pivotal year to see if they are right
Many of the obstacles to moving from status quo to status go are changing. Better data and more proactive data collection are starting to show signs of lowering costs. Lenders are spending more time and resources on consumer experience and the status update for consumers, real estate agents and title settlement providers. This investment coupled with the dynamic consumer experience that many people have with other industries like retail shopping and travel continues to increase consumer expectations on mortgage companies.
Some of those expectations are also based on emerging technologies like artificial intelligence, augmented reality and blockchain. If I can watch a football game on my VR headset as if I'm at the game, why can't I sign my mortgage digitally? If Instagram can target me with hyper-specific offers for things I'm interested in, why can't I choose the type and timing of communication on my transaction? If a digital house sells for $20 M in the metaverse, why does the value of my house take 2 weeks to know?
Threats from emerging tech are causing incumbent players to rethink their technology roadmaps. Rightly so given that the housing market is becoming increasingly competitive, corporate and out of reach for many Americans.
Inevitably not all early stage and high risk investments pay off, but one thing that's always true about the real estate and mortgage industry is that something is always changing. Over the last 5-10 years, the "something" was regulatory compliance, credit guidelines from the Government-Sponsored Entities (GSEs) and point of sale applications. This year technology and competitive differentiators are poised to be factors in how the industry evolves.
Yes, Stavvy is a VC-backed startup. I recognize that we might be implicated in the above question but we are also part of the industry. We believe that the diverse composition of our team influences how we look at innovation and technology. Some of us are considered industry experts, yet all Stavviators are experienced contributors & collaborators. Some of us are technologists, yet all Stavviators believe we can make the most complex transactions easy on everyone involved through proven technology. Some of us own homes, yet we are all consumers and can understand how we want to be treated.
It is looking with new eyes at well-known challenges that will lead to novel breakthroughs.
This combination of perspective and industry battle scars means creating a platform for people to do their best work, for people to find the solution they need, for people to transact where and when is best for them.
No matter what it is (ultimately) attracting investors and new competitors to the mortgage, real estate and fintech industry, our goal remains the relentless focus on creating technology so helpful it feels like it's always existed.
At Stavvy, we are who you are. Let us know if you are ready to delegate to technology any part of your eClosing, loan modification or foreclosure process. Explore the Stavvy product.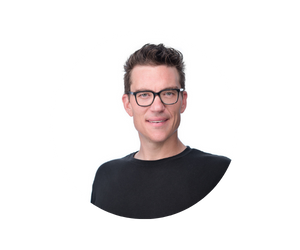 Jeremy Potter - VP, Product Strategy
Author
Watch an instant demo of Stavvy
Get an on demand video demo
Watch Demo