Nov 16, 2021
Loss Mitigation: A Matter of Perspective
By Jeremy Potter - VP, Product Strategy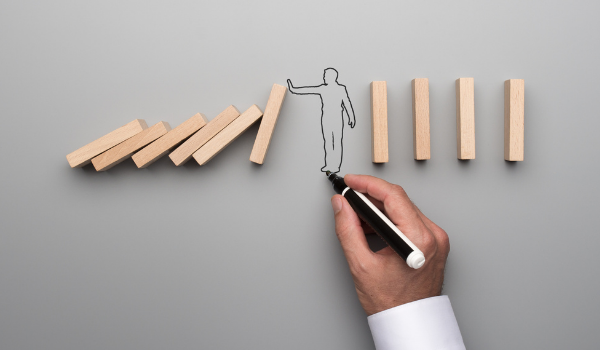 I've never liked the phrase "loss mitigation." The term carries a negative connotation, one that has seeped into the way we work.
Let me explain.
Banks and loan servicing companies adopted the term "loss mitigation" because it serves them and their role in the process. When a homeowner misses a monthly mortgage payment, the industry term used is default or late payment default. And when the default becomes more significant than just a one-off late payment, the bank or owner of the loan begins to worry about the potential losses associated with the loan. Limiting or mitigating those potential losses is "loss mitigation."
But, what about the homeowner? Who's looking out for them and their interests during this challenging time?
The last few years have been difficult for homeowners. Most have experienced a dramatic change in income as a result of COVID-19. Nearly 7.6 million people, or 15% of all mortgage holders, have been in forbearance at some point during the pandemic, and about 1.25 million homeowners are still in active forbearance plans just this month.
When banks and loan servicers only focus on mitigating their losses, they see the glass as half-empty. And the job struggles and demands will undoubtedly overshadow the real work—helping a working mother, a young family, or loving grandparents stay in their home.
A rewarding shift in mindset
In tech, as in most businesses, leaders are asked to be solution-oriented or look beyond their current problems to find innovative solutions. But, what's even more important is being an outcome-oriented thinker or someone laser-focused on the desired result versus the necessary (and often painful) process and effort required to get there.
Similarly, in the case of loss mitigation, consumers demand that companies think more holistically about outcomes, and regulators are focusing on consumer protection too. The government no longer emphasizes prohibiting certain activities or requiring specific checks and balances. Instead, they are trying to understand how consumers receive and respond to their bank, lender, or loan servicer's attempts to mitigate loss—an obvious shift towards outcome-based thinking.
Where do lenders and mortgage servicers go from here?
The industry is changing before our eyes. Change can be tricky, but focusing on the people and not the problem is a logical first step. Instead of worrying about chasing a homeowner and your failed attempts, pause and think about how you'd want to be contacted. After all, we're all consumers.
For example, introducing text messages into your loss mitigation strategy may make sense for you. Texting is a less intrusive, non-confrontational way to communicate with homeowners. It also happens to be how most people talk in their day-to-day lives.
According to a recent study by zipwhip.com, 77% of surveyed consumers use texting more than any other messaging tool, and 83% of consumers reply to text messages from a business within 30 minutes.
Sure, regulators have high expectations. However, acceptance around lenders and servicers adopting and implementing modern communication methods (assuming, of course, this can be done with the necessary records, controls, and security in place!) should be considered for meaningful and impactful change.
Do more with digital
When it comes to consumers who miss payments or experience a life change so big it's impossible to maintain their monthly mortgage, servicers need the necessary tools and support to help their homeowners.
The Office of the Comptroller of the Currency (OCC) and other regulators appear to be on board with this approach. The general theme in their recent narrative, communications, and news points to an aggressive review of what lenders and servicers are actively doing to help keep people in their homes.
Consumers are demanding change too. More and more homeowners expect their lenders to work with them, especially through unforeseen hardships. Therefore, it is critical for banks and servicers to focus less on "loss mitigation" and more on offering relief solutions, home payment options, and homeowner alternatives, just to name a few.

As the CARES Act Mortgage Forbearance nears expiration, all eyes will be on servicers to ensure the industry did everything possible to meet regulatory requirements. No pressure, right?

See how Stavvy supports loan servicing workflows.
Focus on the human side of your business again
At Stavvy, we believe that these moments offer great opportunities. The chance to not only meet the minimum requirements, but leverage technology to simplify work, do more, and exceed all customer expectations.
Technology will never replace human connection. I'd even argue the opposite is true. Technology maximizes human connection. Well-designed industry-specific digital solutions allow you to be more efficient and effective and deliver an experience that homeowners want and, frankly, deserve.
Offering homeowners a virtual meeting where they can read, understand, and sign important documents delivers their loan modification and legal rights without requiring them to rush around, leave their home, or take off work. Using remote meetings and electronic documents means your team can work with more customers and process more loss mitigation options per day. Having access to a digital contact file, a list of loan options offered, and secure documents creates a valuable record for regulators and auditors down the road.
If you walk away with anything after reading this, let it be this.
Think differently and deliver the solutions that homeowners want. Together with tech, we can focus on the people and families behind loans and a drink from a cup overflowing with opportunity.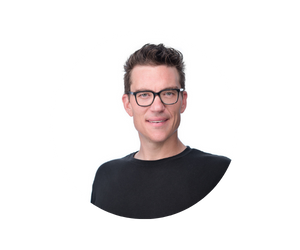 Jeremy Potter - VP, Product Strategy
Author
Watch an instant demo of Stavvy
Get an on demand video demo
Watch Demo