Feb 1, 2022
The Secret Sauce for Tech Startups Featuring Kyle York
By Stavvy Team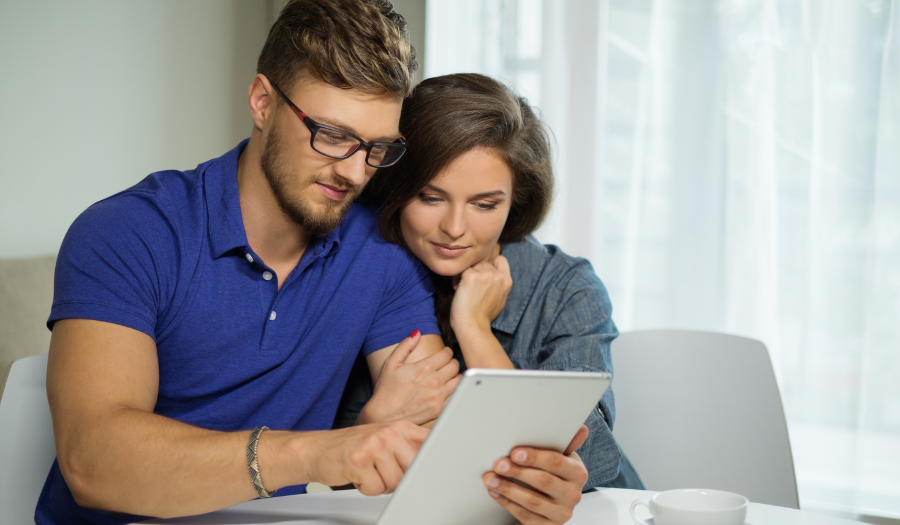 We're excited to speak with today's guest whose background is unlike any of our previous guests. He's not from the mortgage industry. He's not from the title insurance industry. He's an entrepreneur. He's an investor. He's a mentor. He's an ally. But most importantly, he's our friend, Kyle York of York IE, based in the awesome state of New Hampshire and a local success story for an amazing school, Bentley University.
Kyle's career has been exclusively in the B2B SaaS world—in a traditional corporate job and later in startups, including Dyn, a managed DNS pioneer that was sold to Oracle in 2016. Now he invests in and advises startups in the B2B SaaS space.
Entrepreneurs out there, this is an episode not to be missed!
Listen Now:
The Secret Sauce for Tech Startups Featuring Kyle York
3 Noteworthy Takeaways from the Episode
#1: What entrepreneurs need
Kyle has invested in more than 100 startups, all B2B recurring revenue software companies. "My perspective is that the industries that are the most highly regulated are actually the most ripe for disruption," he suggests. "And I think only modern entrepreneurs and modern technologists are the ones capable of disrupting those industries. Because they're going to look at the world very differently than some of the traditional players in these industries look at the world."
York IE works with both pre-seed businesses—providing the earliest stage funding—and others farther along in the process. "If you're pre-seed, get in the top of our funnel, get into our [investment] process," he says. "Anyone who's bigger and just needs help with their growth, we've built a 35-person team of all functional disciplines to help startups on that scaling journey. I always say, we are like a nice warm blanket for you as you continue to grow." That blanket may span capital strategy, operations, product development, talent and culture, or other areas. This kind of help is needed, he explains, because the traditional agencies, banks, and analyst firms "just don't have the urgency, the business models, the economic models, the teams to help."
#2: Founder-market fit
So how does a savvy, discerning firm like York IE identify a high potential startup worthy of investment? Many in the venture capital field fixate on so-called product-market fit, supported by competitive positioning, intellectual property and technology, a financial strategy, a go-to-market plan, and so on.
Kyle looks for all these things, but also something even more fundamental. "I actually think the biggest thing we've been hovering around lately is founder-market fit," he says. "We see a lot of companies that founders have no right founding. It makes no sense. Why are you building a marketplace company in a digital jewelry sales or something, when you have zero reasoning, practical experience, interest do so? Because a lot of times I feel like people decide they want to be an entrepreneur and then go try to find the idea to implement." Kyle looks for founders who know their industry and match the challenge they are up against.
#3: Does location matter?
Although Kyle's career took him to California for a bit, his roots are decidedly New England, with York IE headquartered in Manchester, NH. We wondered how he felt about the technology scene in the Boston region, especially compared to other tech enclaves.
He did admit there's a real hometown bias. "If you're Boston, I'll join the first call. I don't even make you go through a process. Comes in through a buddy, like I connected to you guys through a friend, like, boom, boom, boom," Kyle describes. "I do think there's a familial communal aspect to Boston and a grit and a grind, and an intellectual [tie] of course, through our educational institutions, that connects us."
On the other hand, he feels too much emphasis, especially in VC media coverage, rides on location. "I think everybody is a little bit too parochial about Silicon Valley versus New York, versus Boston, versus Miami, versus Austin. I mean, I built my startup to $100 million annual recurring revenue in New Hampshire and sold it to Oracle. I actually think you can build great companies in FinTech, in infrastructure, in consumer, in marketplace, anywhere you wish."
It's gratifying to see the work Kyle is doing with startups across a variety of sectors. It's been our pleasure working with him, and appreciate him joining us for an entrepreneurial episode of FinSide Chats.
"The hardest part about building a startup isn't the ideation phase. It's the knowing how to bob and weave on the execution journey along the way."
- Kyle York
Watch an instant demo of Stavvy
Get an on demand video demo
Watch Demo