There are few industries with greater public policy and regulatory implications than housing and lending. Innovators and disruptors in these industries need more than great products and services -- they need to understand housing and lending policy, navigate the mechanics of regulation, and find common ground with other stakeholders in the space.
Chrissi Johnson helps organizations do just that.
Chrissi Johnson is the founder and CEO of Alinement Advisors, a New York-based advisory firm that coordinates housing policy efforts at the intersection of commerce and social change.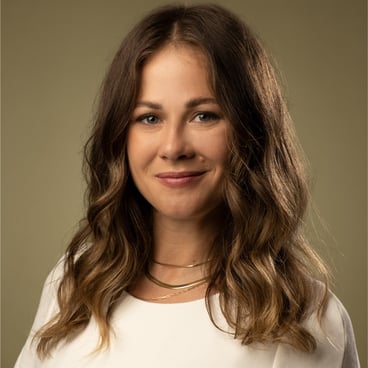 Prior to launching her own firm, Chrissi was Vice President for Public Policy and External Affairs at Rocket Companies and Chief of Staff for External Affairs at the Consumer Financial Protection Bureau.
She recently joined our Finside Chats podcast to talk about the role of technology and building relationships in achieving greater housing and lending parity.
Fair lending and technology
When we asked Chrissi what she saw as the hottest topics in housing and public policy, she identified data access, housing supply, and appraisals as areas of increased interest. She noted that all of these, and many others, are central to fair lending.
"I think if you come to the table early and often with authentic intent to do the right thing and figure out a solution together, you're going to come up with something that works well for all participants in the industry," Chrissi says.
She also points to the importance of new housing and lending technologies in current and future policy discussions.
"Anything in housing, we can't look at it without thinking about the role of technology, whether it's in creating efficiencies, reducing bias through that additional anonymity that technology can provide, increasing safety and soundness, security, using data so that things can be scaled more, all of those issues," Chrissi says. "So I find it almost impossible to talk about housing policy without talking about fintech and data issues."
Fintech as a "unifier" and protector
Everything that happens in real estate transactions happens one family and one home at a time. Buying a home is personal and emotional. Situations like foreclosures or loan modifications are even more so.
Chrissi points out that fintech tools are the first line of defense of privacy in vulnerable financial moments. For instance, instead of having modification documents notarized by someone you know down the street, remote online notarization (RON) allows sensitive information to be exchanged electronically with a neutral party in another location.
"I think people get intimidated by technology," Chrissi explains. "But really, it can be the great unifier."
Building relationships, solutions
When it come to new ideas and disruptive technologies, everyone understands the importance of finding common ground among regulators, consumers, advocacy groups, and other stakeholders. But how does that really happen?
Chrissi points to two essential ingredients: building relationships and solutions-focused approaches.
"Being on the regulatory side of things," Chrissi recalls, "there were times when industry members, quite frankly, would come to us in hysterics. At that point it's critical to have a clear, practical solution, not just a complaint."
Taking the time to build relationships and then looking for solutions -- instead of complaints -- are critical components to bridging fair housing and lending gaps, Chrissi says, while making positive change for individuals and the industry.
"Vulnerability, exposing yourself to the world, allows people to see the parts that they can attack, right? So you have to trust that if you open up that vulnerability, and dig into that authenticity with courage, it is going to be returned in kind. I do believe that what you put out, you get back in positive energy."

Chrissi Johnson