Sep 16, 2022
4 Takeaways from MISMO's Fall Summit 2022
By Stavvy Team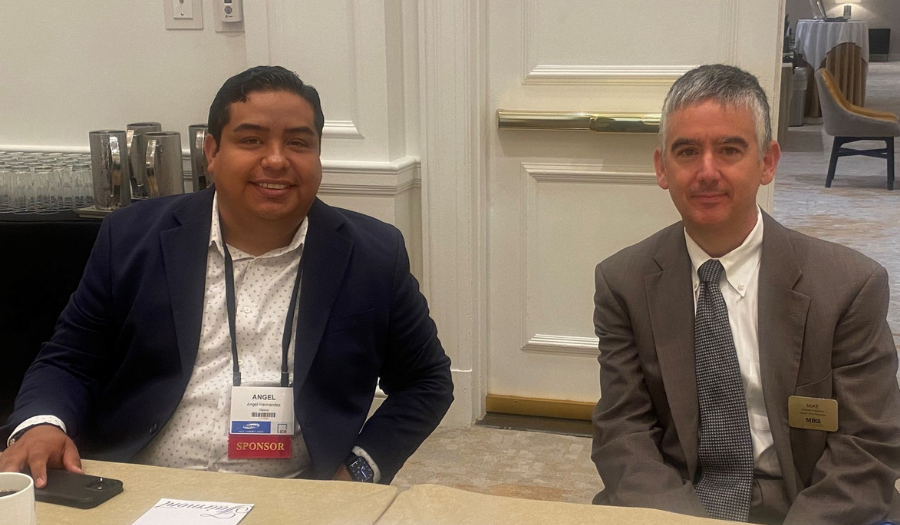 The Mortgage Industry Standards Maintenance Organization, MISMO, brought together 300 mortgage professionals in Washington D.C. at its annual fall summit to discuss existing mortgage standards – and to collaborate on ways to make the digital mortgage process more accessible.
Stavvy's Director of Regulatory and Compliance Angel Hernandez gave a presentation to the Environment, Social, and Governance Working Group and moderated a discussion alongside the Mortgage Bankers Association about current economic and industry trends. The Stavvy team also participated in a number of working groups on topics including remote online notarization (RON), origination, private label mortgages, and servicing transfers.
Here are the main takeaways from MISMO's annual event.
Adoption of Digital Mortgages Must Accelerate
During a coffee talk, MBA's Chief Economist Mike Fratantoni discussed with Hernandez the barriers to adopting digital technology. Fratantoni hypothesized the remaining challenges in adopting a fully digital mortgage are non-financial in nature. Digital mortgage platforms like Stavvy can continue to overcome adoption obstacles by ensuring ease of access by all stakeholders in the ecosystem, for all functions across the lifecycle – from origination to capital markets and servicing segments.
Technology Innovation in the Lending Process is Evolving
As industry disruptors continue to push for digitization in mortgage lending, big-name players are taking heed. This was evident in the keynote speech delivered by Ginnie Mae's President, Alanna McCargo. She said since coming on board as Ginnie Mae's President, the agency has embraced technological innovation.
"Over the past year, we have been involved in an eMortgage pilot program. This is an important step in our strategic plan in which we are committed to digitization. We want our partners to cut costs through digital technology, so they can pass those savings to customers."
McCargo noted that with this pilot program, Ginnie Mae has closed 42,000 eNotes with a value of $11 billion, "and we're seeing big growth in the digital collateral space going forward."
Remote Online Standards Continue to Take Shape
As RON has seen its popularity and usage grow across the industry, MISMO's RON workgroup continues to clarify and update its standards on online notarization, which went into effect in 2019. Revised RON standards are expected to be publicly released either later this year or early in 2023.
The need for industry-wide use of RON standards is critical for effective, efficient, and flexible business practices. MISMO's standards for online notarization enable lenders, closing agents, and other organizations to quickly adapt practices to facilitate the use of online notaries to meet consumer demand. The standards also help individual states adopt consistent policies for electronic and online notarizations.
MISMO Continues Development of Environment, Social, and Governance Investments
MISMO's diverse Environment, Social, and Governance (ESG) community continues its focus on assessing and developing standards to help define what ESG means for mortgage lending and its stakeholders. The initiatives underway include:
the identification of attributes of a mortgage transaction that should be treated as E, S, or G factors or components within a framework

the assessment of data gaps limiting ESG initiatives or scoring

the standardization of green utility data standards, flood risk disclosures, and green lending borrower questionnaires
Notably, this last session of the summit dedicated ample time to assess the role of technology adoption on industry-wide ESG efforts, particularly the adoption of eClosing technology and its paper-eliminating ecological benefits.
Book a free demo to learn more about how MISMO-compliant Stavvy addresses technology gaps in mortgage lending.
Watch an instant demo of Stavvy
Get an on demand video demo
Watch Demo