Mar 10, 2023
Remote Notarization Texas: Understanding Longstanding Laws
By Mike McGregor - Director of Regulatory and Compliance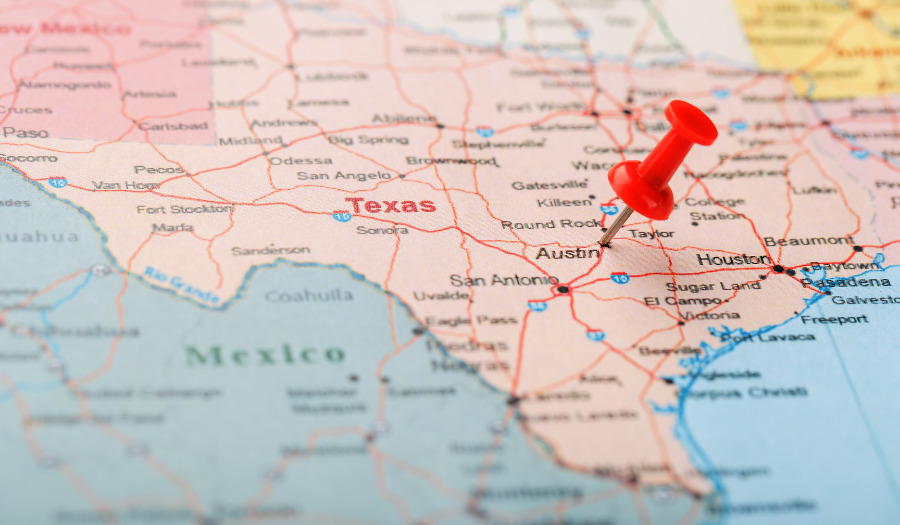 Remote online notarization (RON) in Texas allows property owners to buy and sell from anywhere, with no in-person signing necessary.
While some states hopped on the RON bandwagon during the height of the COVID-19 pandemic, Texas was one of the earliest RON adopters – passing legislation that furthered the technology in both 2017 and 2019.
Interested to hear how Texas RON laws affect you and your business? Here are some common questions I get regarding Texas and remote online notarization -- and what your title and settlement business needs to know:
What are the requirements for notaries to perform remote notarization in Texas?
Any Texas notary may perform a remote online notarization. In Texas, the notary must be physically located in the state, but the remote signer can be located anywhere in the U.S. The notary must apply for permission to use RON using the state's online system on the Lieutenant Governor's website. When applying, a notary must name the technology provider they intend to use.
How are signers identified using remote online notarization in Texas?
Signers must undergo the same methods by which a traditional notary public formally identifies someone: through personal knowledge, or through the remote presentation of government identification, such as a passport, military ID or drivers license PLUS credential analysis and knowledge-based-authentication questions (KBAs).
What type of records of the signing does a Texas remote online notary need to keep?
The law requires the notary and/or their designated provider to retain the video recordings of notarizations and their electronic journal for 5 years.
What are the advantages of remote online notarization in Texas?
The convenience of remote online notarizations for closings is just the tip of the iceberg. By implementing RON, all parties benefit from greater transparency, error reduction, real-time collaboration, and a reduction in paper use and mail-away costs. Remote online closings streamline the process and allow greater access for signers. Using an eClosing platform makes it easier for everyone involved to execute notarizations and associated paperwork, minus the actual paper or the need to be sitting in the same room. If you are a Texas title and settlement agent, it's time to get on board with RON.
To learn more about Stavvy's RON solution,
with a member of our sales team.
Editor's note: This post has been updated to incorporate recent developments since the blog post was originally published.
Mike McGregor - Director of Regulatory and Compliance
Author
Watch an instant demo of Stavvy
Get an on demand video demo
Watch Demo