Feb 17, 2023
Remote Online Notarization in Utah: The Basics
By Mike McGregor - Director of Regulatory and Compliance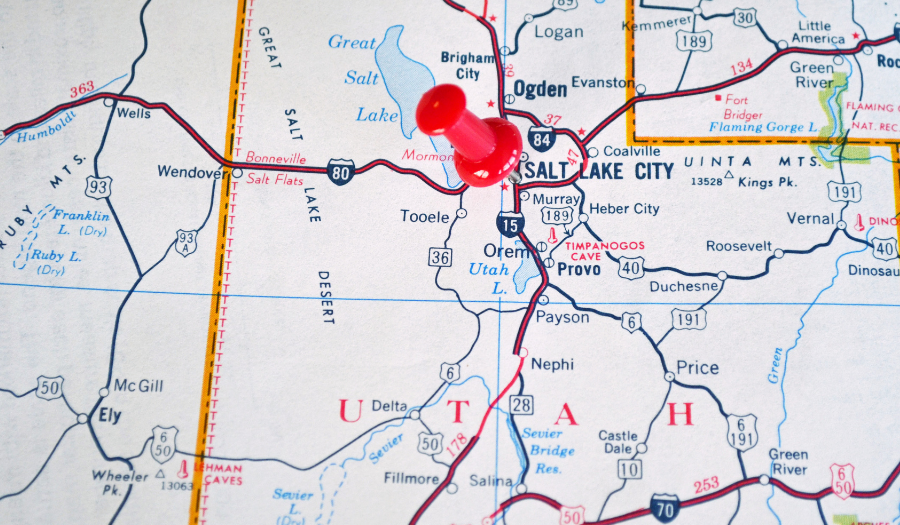 Did you know that property buyers and sellers in Utah can sign their closing documents remotely?
On March 25, 2019, then-governor of Utah Gary Herbert signed a law that permanently authorizes notarized documents for remotely-located individuals. The law and associated regulations took effect on November 1, 2019.
So what does that mean for people in Utah, and those who want to buy or sell property there but are located elsewhere? Read on for more information about remote online notarization (RON) in Utah.
What are the RON rules in Utah?
Utah RON law and regulations have many of the same elements as other RON states, including:
Notaries must register to have remote privileges.
Notaries must be physically located in Utah at the time of the remote notarization; signers can eSign from anywhere with an internet connection.
Communication between the signer and notary must be real-time and allow simultaneous communication through an audio-visual platform.
The notary must retain a recording of the notarization and a journal of the signing event or must designate a state-approved platform, like Stavvy.
The notary must confirm the identity of the signer through personal knowledge or identity proofing, which includes credential analysis and knowledge-based authentication process through a third party.
Loan officers and other document preparers that are also notaries may not notarize a document they prepared if they'll receive any "commission, fee, advantage, right, title, interest, property or other consideration in excess of the authorized fees."
How remote online notarization benefits Utah
Remote online notarization brings more flexibility in the closing process for all of a signing's stakeholders: signers, lenders, real estate agents, title agents, and any other affiliated parties. It means that all of these stakeholders can log in to a secure platform to complete remote online notarization and eClosing.
The convenience factor is huge – particularly since RON transactions ensured that many Utah signers could do so during the height of the COVID-19 pandemic – but there are other benefits to RON. Less room for errors, shortened timelines on closings and modifications, and eliminating paper are all advantages of RON.
Are you ready to learn more about RON in Utah – or your own state? Book a demo with a member of our sales team.
Editor's note: This post has been updated to incorporate recent developments since the blog post was originally published.
Mike McGregor - Director of Regulatory and Compliance
Author
Watch an instant demo of Stavvy
Get an on demand video demo
Watch Demo