When buyers have cash in hand, they mean business. Generally, cash buyers want to get into their new home fast, and remote online notarization (RON) can help make a speedy real estate transaction a reality.
Cash buyers come to the table with a competitive advantage over other eager bidders on a property when inventory is low. It also allows potential buyers to overcome financing hurdles and get into homes sooner. And cash deals are more prevalent than ever, accounting for more than one-third of single-family home sales in the first half of 2022.
If you're a title and settlement agent or real estate attorney, you can help cash buyers close even faster by offering eClosing with remote online notarization (RON) in a digital mortgage platform like Stavvy.
How eClosings shorten the time to close with remote online notarization, eSign, and eRecording
Stavvy was designed to help title and settlement agents and real estate attorneys close transactions instantly, anywhere, anytime. To help speed up the closing process, Stavvy offers time-saving features, including our Eligibility Engine, which allows users to identify electronic notarization (eNotarization) and eRecording eligibility of a transaction based on the property's location. Here is a sneak peek of the Eligibility Engine in action—type in the property address and determine if eNotarization and eRecording are available instantly.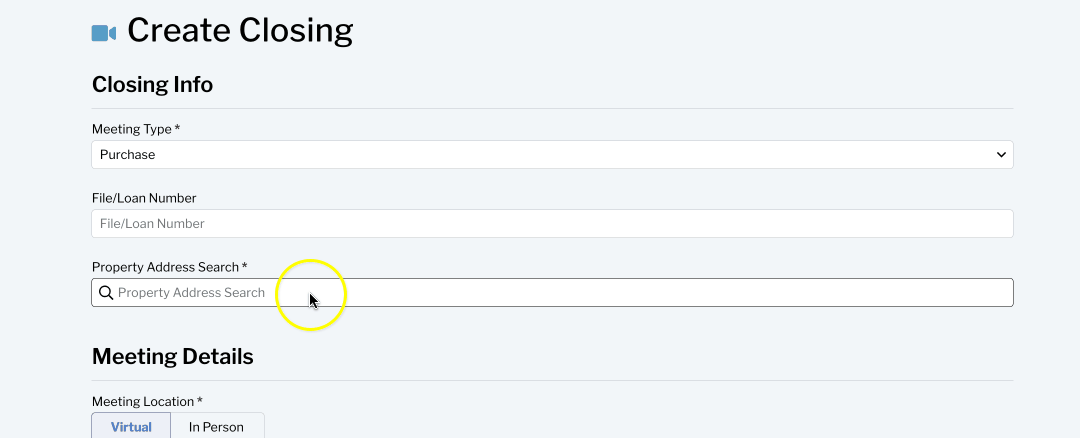 If RON is available for the cash buyer's property, you're in luck! This popular form of electronic notarization yields many benefits, including eliminating travel time for signers and flipping through piles of paper in search of "Sign Here" sticky notes.
In a Stavvy RON session, the signers and remote notary are online in two separate physical locations but connected through compliant, online audio-visual technology. The buyer can click the "Next" arrow to navigate the closing document and find the next field for eSignature.
After the RON session is complete, if eRecording is approved in the county, title agents can quickly record documents with the property's county registrar in the Stavvy platform, using our eRecording feature and Simplifile integration. With this technology at your fingertips, you no longer have to waste time copying, shipping, and waiting for a reply from the registrar.

eClosings with RON are secure and compliant
While features like eSign, RON, and eRecording accelerate the time to close, it's not at the expense of the cash buyer's personal data security. The Stavvy digital mortgage platform is a MISMO® RON Certified Provider, maintains a SOC 2 Type 2 report, and has built-in security features and functionality to ensure your eClosing is safe. These security features include multi-factor authentication (MFA), knowledge-based authentication (KBA), credential analysis, and digital certificates that tamper seal your digital closing documents. Stavvy partners with top title insurance underwriting companies, including Fidelity National Title Insurance Company, First American Title Insurance Company, Old Republic Title, and Stewart Title Guaranty Company, to ensure compliant digital closings with RON every time.
Securely speeding up closings is not only a benefit to your cash buyers but also your business. Jim Milinkovich, Operations Director of The Title Team, recently shared this about RON:
"[The RON session] was done in about 15 minutes. Stavvy made it very simple for us, and RON became a cost savings model. We found in the long term we'd save more time, we could do more closings, and we didn't have the mileage expense of sending our staff out to all these remote locations."
Curious to see how Stavvy can help you wow cash buyers? Book a personalized demo today!