One of the hottest topics in the mortgage industry right now is remote online notarization (RON), and that's because the business benefits are hard to ignore.
From saving money and growing your geographic footprint to saving time and delighting homeowners, RON is a must-have tool for any title and settlement agent who wants to elevate their business. So, if you're looking for more information about the intersection of RON and real estate transactions--beyond just a basic RON definition--this is the blog (and on-demand webinar) for you.
The United States of RON
Forty-five states have enacted permanent or temporary RON and RIN laws, and nearly 50% of those states have adopted the Revised Uniform Law on Notarial Acts (RULONA) or some variation.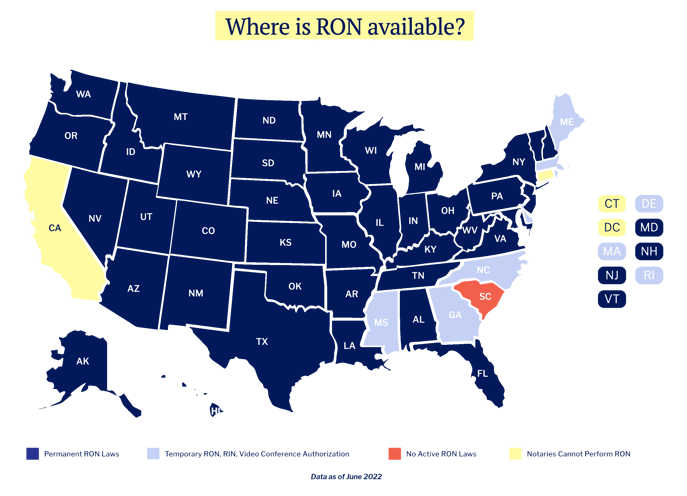 One piece of the complicated RON puzzle is understanding your state's notarial legislation and what is permissible. However, it's critical not to stop there. Going beyond state-level law and considering title underwriter and investor eNotarization requirements is pivotal because it ensures that the mortgage transaction is compliant, insurable, and sellable.
We recently hosted a webinar, Beyond RON Basics: How to Comply with RON Laws and Mortgage Requirements, and discussed the basic components of RULONA, best practices and requirements for eNotarization from a title underwriter perspective, investor requirements, and consumer expectations to set title and settlement agents up for RON success.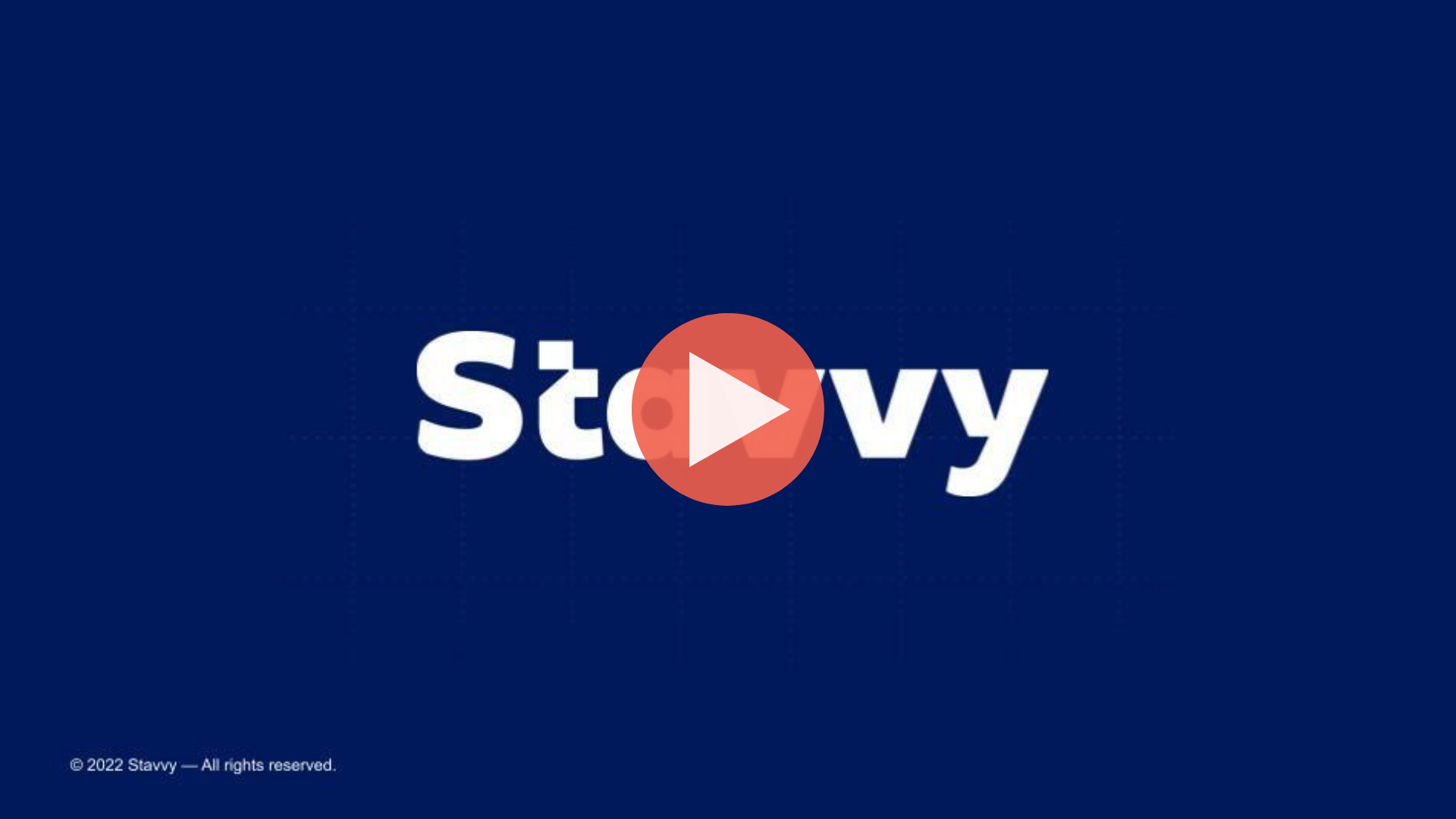 What is RULONA?
RULONA is enabling legislation that recognizes the validity of electronic signature (eSignature), electronic recording (eRecording), and electronic notarization (eNotarization). Or in other words, makes RON possible at the state level.
The law introduces the concept of the "remotely located individual," presents communication technology and identity proofing requirements, and requests that additional guidelines set forth by the state's commissioning officer or agency are upheld. This model notarial law or some variation of it is enacted in over 20 of the United States, including:
Arizona

Colorado
District of Columbia
Hawaii
Idaho
Iowa
Kansas
Kentucky
Maine (starting July 1, 2023)
Maryland
Minnesota
Mississippi
Montana
New Mexico
North Dakota
Oregon
Pennsylvania
Rhode Island
Vermont
Washington
West Virginia
Wisconsin
RULONA and notarial laws like it set the framework for RON on the state level but don't factor in title underwriter and investor requirements, which is why you'll want to focus on it to ensure compliance.
What do title underwriters think about RON?
Industry experts Scott Gillen and Michelle Radie-Coffin from Stewart Title joined the webinar to share their insights on RON from an operational, legal, and underwriting perspective.
Ahead of its time, Stewart Title closed its first RON transaction in 2017—"it was with a 58 and 59-year-old couple that closed on homes [in-person] before, but loved the convenience of a digital closing," shared Scott.
Michelle and Scott spoke candidly about how they became comfortable with RON as an organization and title insurance underwriters. "We looked at RON from a control perspective and felt the process could be much more secure," explained Scott.

After analyzing the data and impacts on profitability, and speaking with their underwriting counsel, Stewart Title boiled RON down to two key components—compliance and consent.
The organization realized that if the state allows RON, additional compliance guidelines set forth by the Secretary of State are met by the team, and a RON platform with compliance safeguards is used to guide the closing, all that's left for title agents to do is focus on getting people on board.
"It's hard to teach an old dog new tricks, and we all know we are an aging industry. So when you try to go out there and operationalize something with folks that have been doing something the same way for 25 years or 30 years, it's hard to get them to change. But what we have seen is individuals who have leveraged it look at the benefits of profitability," states Scott. Along the same lines, Michelle shared, "I think the next wave coming in is certainly used to more technology and being remote. So embrace it and try to understand and learn the [technology] out there and the process itself."
A mindset shift is no small feat, but when you consider the business advantages of RON, it's hard to argue against implementation. RON done right also dazzles title insurance underwriters from a closing compliance perspective.
"I will tell you from an underwriting viewpoint; I'd much rather have a RON closing done in compliance than have a mail away because I've also been on the other side of that and have been in those closings as a title agent. I do know the authentication and identity process that goes on with RON and RON platforms is far better than human authentication face to face," shared Michelle.
What investor requirements should title and settlement agents consider?
In addition to state-level legislation and title underwriting requirements, becoming familiar with investor requirements for eNotarization is equally important. The most common investor requirements include:
Strict guidelines for permissible signatures
Well-delineated identity-proofing requirements
Defined video-retention requirements
Notarial jurisdiction considerations
MISMO certification
"Probably the most important thing that I did along the way was deciding to go to MISMO or making sure that any provider that came to us had already gone through the MISMO certification. There were a lot more assurances, at least from our perspective, because if a provider was willing to go through the MISMO certification, we knew that the system met the model legislation and the state law requirements," shared Scott Gillen.
How do customers feel about digital real estate closings?
To put it plainly, consumers want more digital experiences. According to a 2020 study by J.D. Power, 64% of those surveyed stated that a more digital-focused process would make the home buying process easier.
To that end, building lasting relationships and providing exceptional customer experience are at the core of the title and settlement business, which is why it's time to meet your customers where they are.
Goodbye paper world, hello digital universe.

Scott touches on this point a lot during the discussion. "We view the consumer experience as the most important part of what we do as closers . . . so translating that to electronic and being able to communicate the convenience - 'we can close on your terms, at your time, and be able to provide you the experience that's best for you.'"
For many, closing on a home can be a confusing process—so why not leverage digital technology to help alleviate some of that confusion and deliver the customer experience homeowners expect?
"Thirty to forty percent of homes being sold right now are being sold to millennials. I can't tell you how many people I've talked to including relatives and otherwise who have said that was an awesome fully-digital process. We have to understand that everything these consumers are experiencing now throughout the entire real estate transaction process is electronic. And the closing needs to get that way too," explains Scott.
Imagine being able to facilitate a fully-digital real estate experience from beginning to end for your customers? With the right technology partner and digital mortgage platform, you can. Not only will you improve your business operation, lower costs, and become more profitable, but you'll also have more satisfied lenders and homeowners.
Ready for the next step in your RON journey? Download our ebook to learn more about the business benefits of RON and how to perform RON closings with confidence.
Erin Jean - Manager, Content Marketing
Author